By Samuel Chi
Special to Page 2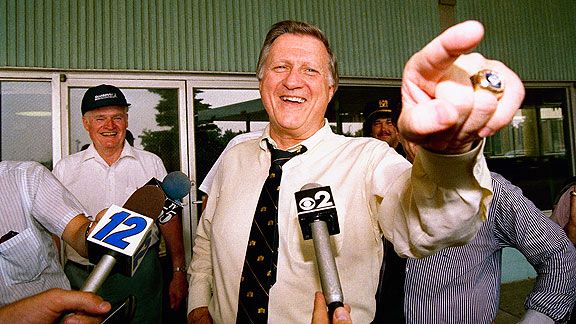 George Steinbrenner's reign as the New York Yankees' owner came to an end with his death Tuesday. He's being eulogized as one of the most successful -- and controversial -- owners in all of sports.
While the Boss was obsessed with winning, he was also a bombastic showman until his final years. In Steinbrenner's honor, Page 2 presents our list of the most significant owners in sports history, all of whom won on the field and made more news off it:
10. Al Davis:
Commitment to excellence. Lawsuits. Leisure suits. The last of Al's three Super Bowl victories came in January 1984, and his fashion sense and playbook seem to be frozen at about the same time.
FULL ARTICLE